We organise some of the most innovative and exciting Krav Maga workshops and courses.
You can book many events online now. For events without a date simply register your interest in our events below to get the full details first.
NEXT EVENT 7th October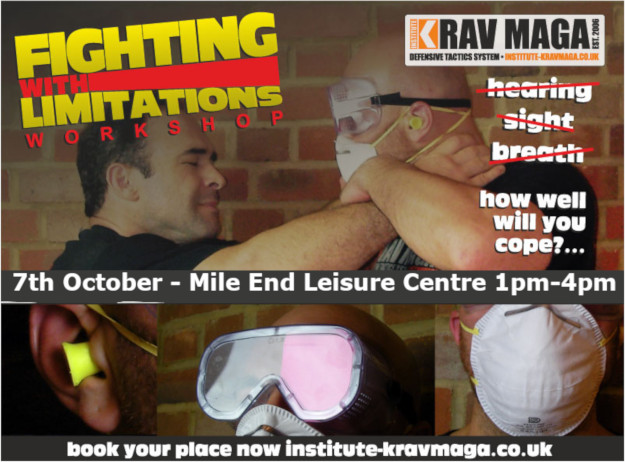 FIGHTING WITH LIMITATIONS WORKSHOP
THE WORKSHOP WILL TAKE YOU THROUGH A COMPLETELY DIFFERENT APPROACH TO THE REGULAR CLASSES
Sensory Deprivation (A process by which someone is deprived of normal external stimuli such as sight and sound for an extended period of time, especially as an experimental technique in psychology.
Simulations under "Sensory Deprivation" such as, reduced Sighting, Hearing and Breathing will be used to test your skills.
Don't miss out! Join us for this amazing event… Find out more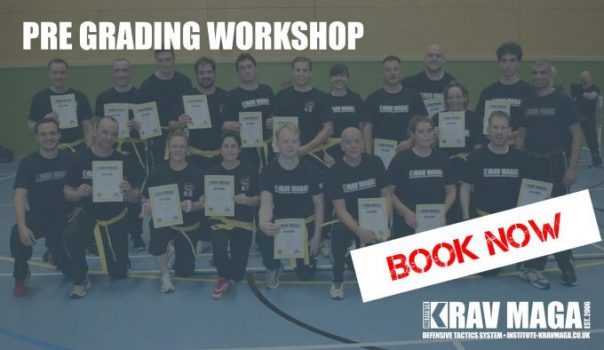 9th September 2018
The Pregrading is a 4 hour event in which we aim to cover all aspects of the syllabus you are going to be tested on. Individual feedback will be given at the end of the workshop to help you improve your skill and technique for the Grading.
Pre Grading Time: (can vary depending on your grade, more details on our booking page)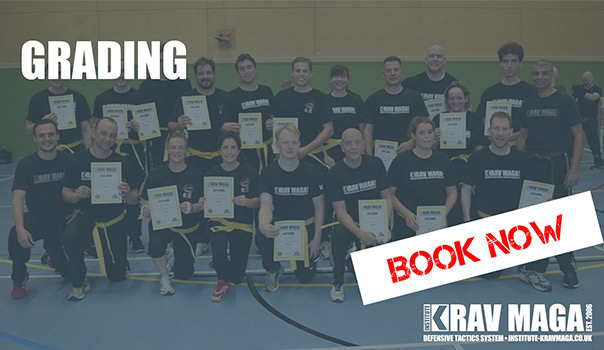 23rd September 2018
The Grading is your chance to demonstrate your knowledge of the Institute Krav Maga syllabus. If you have trained hard and your log book is up to date with the required number of training sessions to grade, then come, show your skills and progress to the next belt.
Grading Time: tbc (can vary depending on your grade, more details on our booking page)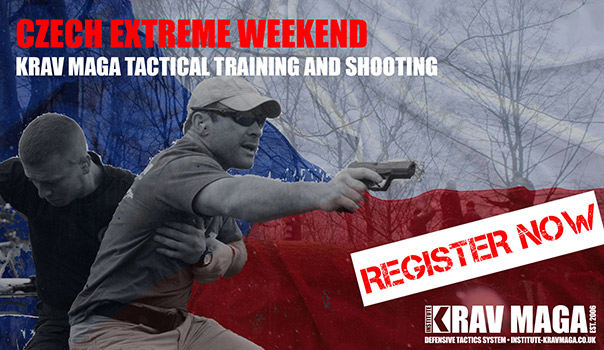 2nd December 2018
Czech Extreme Weekend 27th – 30th October 2016
– Shooting Range
– Public Transport
– Train in/outdoors/bunker
– Low light & Night training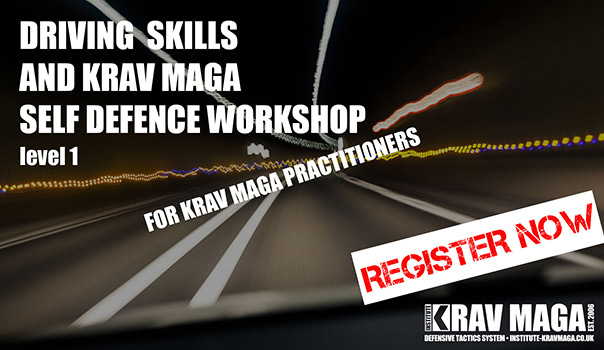 23rd September 2018
This unique series of courses course builds on your self defence skills. Our Advanced driving instructor & krav maga instructor helps you to improve your awareness in and around your car. Advanced driving tuition to help improve your ability to anticipate hazards and react to them.
Want a quick start ?
Take a trial class and get free gifts too!