We organise some of the most innovative and exciting Krav Maga workshops and courses.
You can book many events online now. For events without a date simply register your interest in our events below to get the full details first.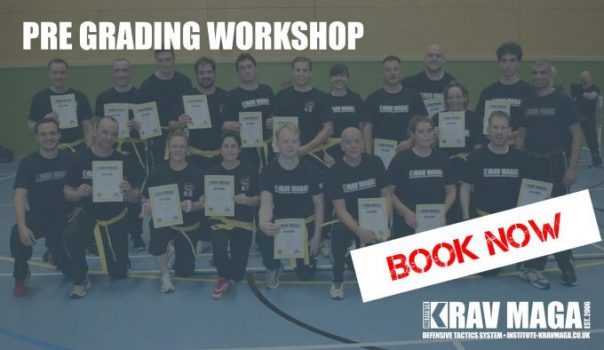 The Pregrading is a 4 hour event in which we aim to cover all aspects of the syllabus you are going to be tested on. Individual feedback will be given at the end of the workshop to help you improve your skill and technique for the Grading.
Pre Grading Time: (can vary depending on your grade, more details on our booking page)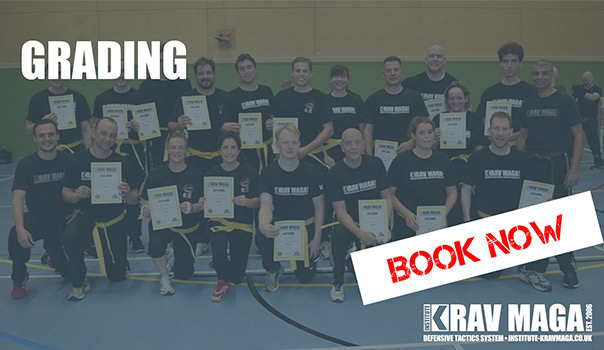 The Grading is your chance to demonstrate your knowledge of the Institute Krav Maga syllabus. If you have trained hard and your log book is up to date with the required number of training sessions to grade, then come, show your skills and progress to the next belt.
Grading Time: tbc (can vary depending on your grade, more details on our booking page)
Multiple Attackers Workshop
This Workshop is aimed at (current) students interested in learning possible ways to deal with different scenarios related to fighting multiple attackers, from close, medium and long ranges.
What you will learn:
Understanding the mindset of Krav Maga and self defence
Rules, tactics, techniques and other strategies for fighting multiple attackers
How to strike different parts of the attackers body
Defences against bear hugs
Krav Maga stances and the correct way of moving in a fighting situation involving multiple attackers
Defences against knife attacks
How to deal with a variety of scenarios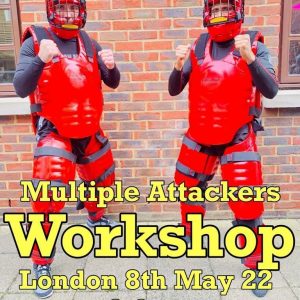 When:    8th May 2022
Where:   London Bridge
Time:      2-6pm
Want a quick start ?
Take a trial class and get free gifts too!