Booking Your  Trial Class For £24.99
Join us after the Trial Class and benefit from a payment free period

of up to 7 days* see our membership pricing page
** Beginners SELF DEFENCE | KRAV MAGA | FITNESS Classes Starting This Month – No Upfront fees, Start Paying 7 – 14 days After You Join Up For Our Regular Membership**
Krav Maga is the official Self Defence system of the Israeli Military and is used by hundreds of Law Enforcement agencies throughout the world, it is also extremely popular with civilians.
Krav Maga Techniques increase stamina, strength and flexibility. Tested under stressful conditions and on the streets, Krav Maga's practical approach to self defence will make you safer and more secure.
The Institute of Krav Maga UK will educate and arm you with the latest in reality based self protection techniques, tactics and mindset designed to keep you safe. Krav Maga is currently taught throughout the world because of its easy to learn, dynamic techniques and practical approach to self protection. Anyone can learn Krav Maga in our classes.
Though self protection is the main goal of Krav Maga, the techniques, conditioning and drills make Krav Maga the ideal training for self defence and fitness. Its a mixed martial arts (MMA) for the street – when there are NO RULES – NO REFEREES!
DURING THE BEGINNERS CLASSES YOU WILL LEARN:
Situational awareness
Reasonable use of force according to the UK law experts
Techniques to increase your peripheral vision
How to change and improve your mindset using NLP
Vital parts of the of the body that are vulnerable and easy to attack in case you have to
Fundamental strikes with different parts of the body
Plus a whole lot more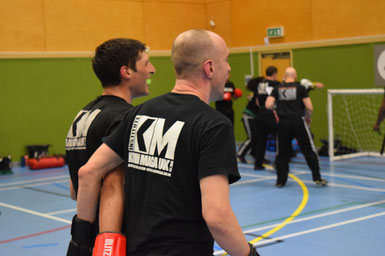 Trial Classes Are Non Refundable Ensure You Book A Time Slot That You Can Attend!

Once You Have Selected And Attended A Trial Class At One Of Our Trial Class Locations, You Can SIGN UP ONLINE CLICK HERE And Attend Any Of The Following Class Levels

White Belt Classes (Any class with White Belt Level Assigned)
All Levels Classes
Need More Information? Reach out to us below..