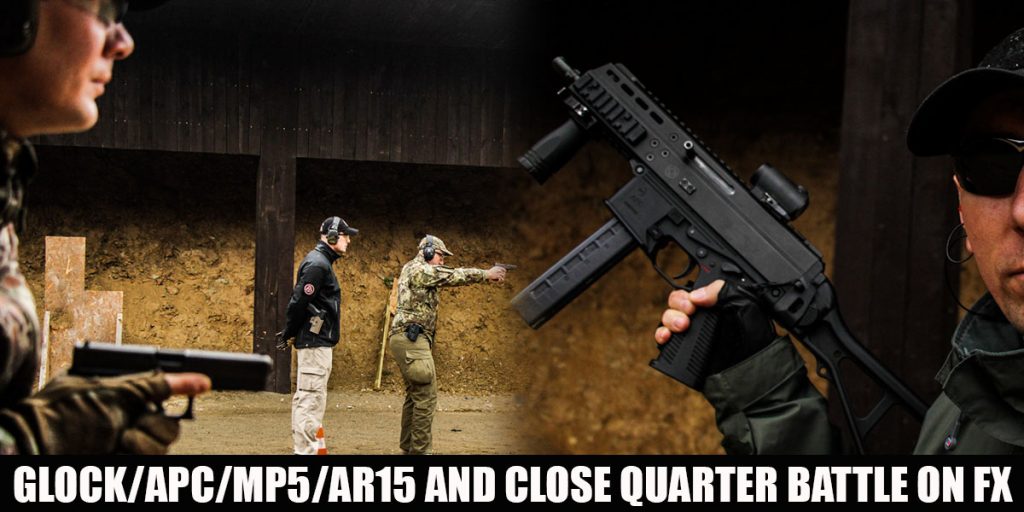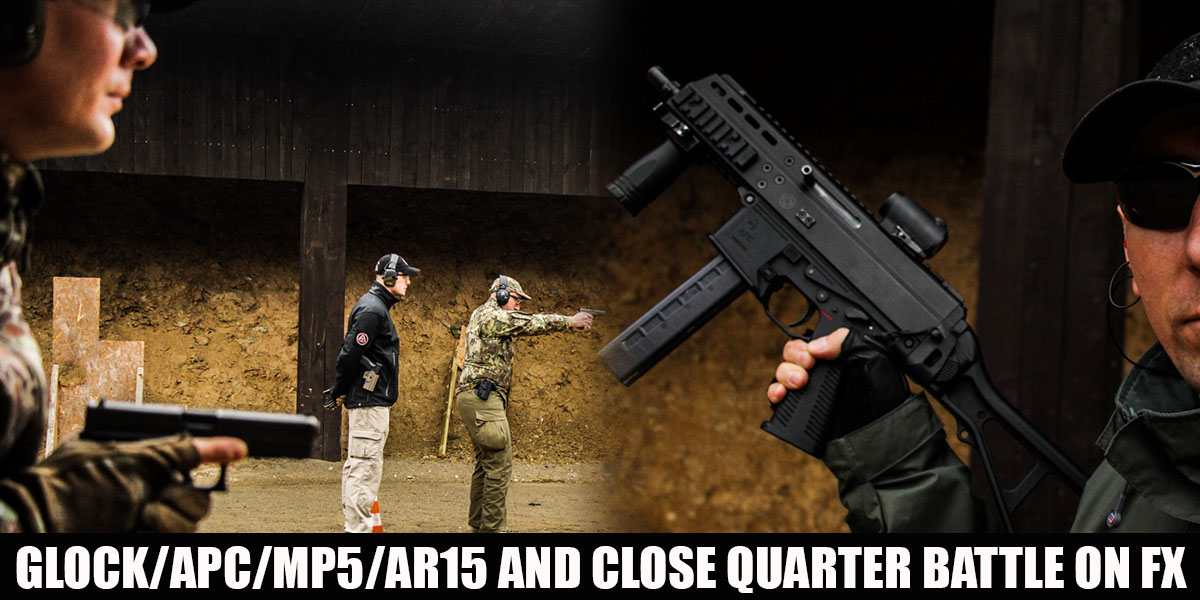 Available Dates 2019 – Course Fee £700 – Secure With £150 Deposit
17 – 19th May 2019
18 – 20th October 2019
Whats Included In the Price?
Transfer from Poznan Airport PL or Poznan Station at specific hours
3 Delicious homemade meals per day.  Eat as much as you want
10 hours training, lecture and exercises per day
Live ammunition and/or fx simunition (depending on course)
All training equipment and weapons
Course Materials, Test and Certification (depends on a course)
ESA T-shirt
Access to the Internet, gym, basketball court and grill area
This course is one of ESA UK courses designed to develop skills for students who wish to use M4 carbine or APC as their main shooting platform and the Glock 17/19 as a secondary weapon system. The course is designed to teach our students how to operate modern weapons systems such as the M4, Glock 17/19 and APC and MP5. You will practice skills that will reduce your reaction time, allow you to shoot faster with a higher degree of accuracy, and increase your confidence with your pistol, sub machine gun and carbine. This course is fast paced with 90% practical training time to prepare students to handle the most challenging tactical shooting situations. Please read below what we are going to cover in this course.
Safety
Characteristics Of The Glock
Maintenance of the Pistol
Gear Placement
Fundamental Of Shooting
Ready Positions
Reloads And Malfunctions
Recoil Management
Multiple Shorts
Multiple Targets
Shooting Positions
Standing, Walking And Turns
Shooting On The Move
Strong And Weak Hand Only Shooting
Fundamental Review And Refresher
Multiple Shots/ Recoil Management
Multiple Targets
Alternate Shooting Position
Standing And Walking Turns
Night Training
Low Light And Flashlight Techniques/ Night Shooting
Introduction To FX Ammunition
Simulations With FX Ammo And Scenarios
Close Quarter Battle At Mogadishu
Clearing The Rooms Techniques
Force To Force Exercises
2/4 Man Team vs Unknown Number Of Hostiles
Advance Dynamic Drills
Shooting On the Move
Tactical Use Of Cover
Defensive And Retention Shooting
Transition From Primary To Secondary Weapon
Certification
WEAPONS: GLOCK 17, GLOCK19, GLOCK T, M-4/AR15, B&T APC, MP-5, Simunition conversion kit,
AMMUNITION: 9mm – 100 rds. 5,56mm – 100 rds. 7.62mm 100rds . Depends on group skills and progress.
METHODS: This Course will be taught using theoretical and practical exercises. The lectures will be conducted in classroom and on the shooting range. The Course will be given on the ESA Training Center with the use of ESA equipment.
SKILL PEREQUISITES: None. The candidate does not have to possess prior experience with the Firearms.
GEAR: Sturdy / Tactical Belt. Clothing appropriate for climate and conditions.
FLIGHT SCHEDULE: Please contact Joe Ambrosino before booking your flight